About the author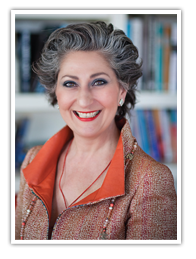 Born May 15, 1960 in Calgary, Alberta, Canada, Angela began her search for Truth and Ultimate Reality at the age of eight.
Her journey has taken her through Orthodox Christianity, Judaism, Buddhism, meta-physics, quantum physics, psychology (which means "language of the soul" in Greek) and Mysticism.
Angela's journey culminated in the practice of Yoga with alchemy of self transformation and mystical marriage at its core: Union of duality with Infinity.
Decades of study and practice have allowed Angela to distill the underlying truth of who we are and why we are here into simple written form.
One of Angela's areas of focus is bringing practical mysticism into the world of business where ethics and integrity are instrumental in forming enhanced communities for living and working in.
Brought up in an entrepreneurial family with real estate development on her father's side and restaurants on her mother's side economics truly began in the home.
Angela is accomplished in the areas of commercial multi-family real estate developments, investments, finance and management.
Angela is available for speaking engagements as well as for private consultations and sessions.